LIFAN Industry (Group) Co., Ltd was established in 1992. Only 9 person including Mr. Yin Minshan started the business with only 20,000 RMB Yuan. Through 17 years' hard work, LIFAN has turned into a large private corporation mainly engaged in Scientific research & development, engine, motorcycle & automobile manufacturing, marketing ( including export ) and integrated with finance & securities ect.
By now, LIFAN has a number of staffs of more than 13200. LIFAN was continuously listed in "Top 500 China Enterprise" for 7 times. It ranks at the first place of Chongqing Top 50 Private Companies and has been being No.1 of Chongqing exportation for successive years. In 2008, LIFAN was listed in "Top Enterprises in China" of Forbes for 2008, ranking at the 88th. This is the first time for Chongqing enterprises being listed.
In 2008, LIFAN achieved a sales income of 12.589 billion RMB Yuan, including a production and sales of 3.3558 million sets of engines and 568.85 million USD for exportation. It has possessed 4448 patents. All indexes showed LIFAN kept as the leading position in motorcycle industry of China. LIFAN has produced and sold 1,777,000 units of motorcycles, ranking No.3 in motorcycle industry of China. With the production and sales of 116,400 vehicles and 368,800 general engines, LIFAN became one of the largest taxation contributor in private companies in Chongqing. Innovation, exportation and good reputation brings LIFAN high-speed development.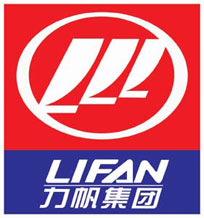 LIFAN has developed some new products that are unparalleled in China or even in the world, such as 100cc engine with electric-start, 125cc engine with Double-Cylinder, 400cc engine and 600cc engine. LIFAN takes the leading position in the motorcycle industry for a lot of new technologies, like water-cooling, Multi-valve, EFI,Bi-Fuel, Secondary Combustion, and Big Displacement.
In January 2006, LIFAN 520 was synchronously launched into the global market, representing that LIFAN had formally marched into the auto vehicle industry. Till now, LIFAN Sedan has obtained more than 300 patents. By the end of 2008, LIFAN had achieved 4448 patents domestically and abroad, which occupied the first place in automobile field, as well among all the private enterprises in China.
LIFAN always remember its origin and is forward-looking after becoming rich. LIFAN does not forget to return to the country and the society. Since 1992, LIFAN had donated totally RMB 69.76 million to the society. By the end of 2008, LIFAN Group has built 100 Glory schools.
LIFAN is an outstanding model in private economy in China. The development of LIFAN was attached great attention by leaders in the State and Party. Chairman Yin Mingshan was warmly received by Hu Jintao, Wu Bangguo, Wen Jiabao, Jia Qingling, Li Peng, Zhu Rongji, Wu Yi for several times. Mr. Zhu Rongji praised Yin Mingshan as a" successful private entrepreneur".