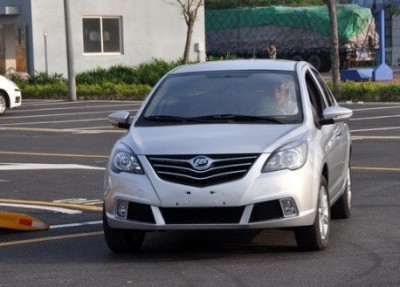 Lifan made a few of impact in China but they have made a massive  reach in world, whilst Chinese auto makers fight amongst themselves for a scrap of the Chinese auto market pie Lifan have quietly made a name for themselves from Iraq to Iran to South Africa to Ethiopia (where they have a factory) and beyond,
if you think of top Chinese automotive exporters you would immediately think of Chery's far reach or perhaps Greatwall's commitment to provide trucks to seemingly every piece of hostile terrain on earth, but Lifan are quietly building a name for themselves. Lifan started their car building plans with the 520, which was later improved with the addition of a self  developed (with Ricardo help) 1.3L and 1.5L engine, they also had a 1.6L Tritec engine similar in design to BMW's own Tritec engine used in the MINI range, furthermore Lifan developed its own CVT gearbox – an impressive feat for a small company with car sales less than 100,000 units per year.
The next generation 520 shows that Lifan has found a design style that looks like it finally works for them, the current range of sedans they produce, the 520 and 620 seem to carry some awkward design tones that don't scream 'buy me' but rather 'avoid me', the new chunky design style is certainly a step in the right direction and will translate into stronger sales in 2012/13. In some respects, despite Lifan's tiny size, they have become an industry leader in developing their own technology and design styles within their car range, larger manufacturers in China could certainly learn a thing or two from tiny Lifan.
When can we see this? I'd like to say Guangzhou Auto Show, but probably Beijing Auto Show in 2012.
---
Newer news items:
Older news items:
---